The 2018 Hyundai Ioniq Hybrid Has Some of the Highest Fuel Economy Ratings Available
Wouldn't it be nice to have a car that's fuel-efficient, good for the environment, and has quick acceleration? You can have all that and more - with the 2018 Hyundai Ioniq Hybrid from Hyundai of Metairie. The Ioniq has some of the highest fuel economy and mpg-equivalent ratings on the market, but it also rides smooth and has lots of pep. It boasts an impressive 57 mpg city and 59 mpg highway, while also giving you plenty of get-up-and-go when you need it with its 4-cylinder engine. The Ioniq feels more comfortable and easy to drive than other hybrids, with smooth braking and finely tuned steering. It also has one of the largest trunks in its class. It comes with a lifetime hybrid/electric battery warranty, which isn't available on the Toyota Prius or Ford C-MAX.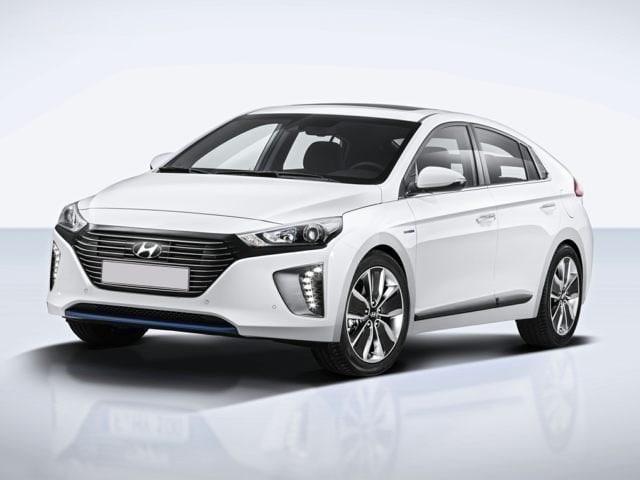 The Ioniq Hybrid's Interior Is Made Mostly of Eco-Friendly Materials
The 2018 Hyundai Ioniq Hybrid has an interior made largely of environmentally-friendly materials. Sugar cane accounts for 25% of the raw materials used in the cabin's soft-touch door trim panels, while recycled plastic combined with powdered wood and volcanic stone reduce its interior weight. Unlike many cars, the Hyundai Ioniq offers support for Apple Carplay and Android Auto standard. Every Ioniq also comes with Blue Link complimentary for three years. With this feature, you can securely and remotely start your car and set the climate control to cool the interior or defrost the windshield on cold mornings remotely via the Blue Link smartphone or smartwatch app, Amazon Echo and Google Home. Other standard features include a 7-inch touch-screen display, Bluetooth, HD Radio, satellite radio, dual-zone automatic climate control, and a proximity key with push-button start. Available features include a sunroof, wireless charging for smartphones, heated front seats, and a proximity key with push-button start.