New Hyundai SUVs in Metairie, LA
Hyundai SUV Models for Sale in Louisiana
No matter where you happen to be traveling, on a trip to the supermarket or taking road trip cross-country, enjoy the enhanced peace of mind you get knowing that your new Hyundai Kona, Tucson, Santa Fe or Palisade will help you get to your destination in premium SUV style and comfort. Hyundai SUVs are known for their interior convenience and striking appearance, and these latest models are certainly no exception. Ingeniously engineered to offer both style and versatility, you don't want to miss out on everything this latest generation of Hyundai SUV models has to offer.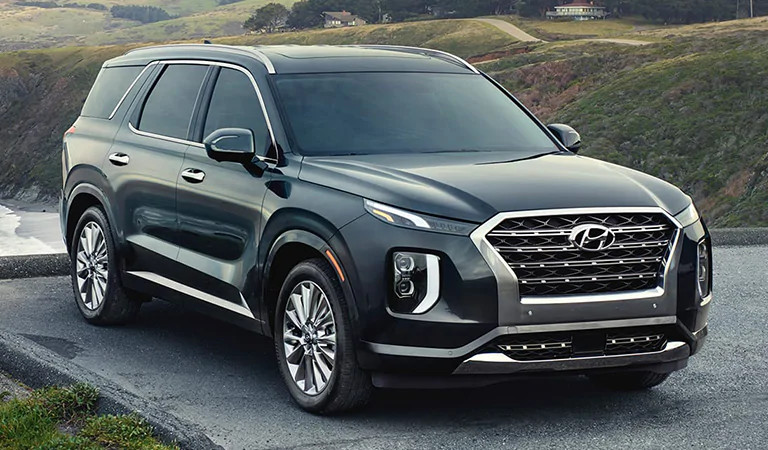 Palisade
The fresh sense of style of Hyundai Palisade offers Louisiana owners the rare luxury of a new and different perspective. Combining a sleek SUV appearance with simple functionality, Palisade can elevate any drive to a different level.
View Inventory
Santa Fe
Hyundai Santa Fe gives owners added vehicle control and handling for any number of driving situations and weather conditions. With a bold chrome front grille framed by brilliant LED headlights, Santa Fe can turn heads on any Metairie street.
View Inventory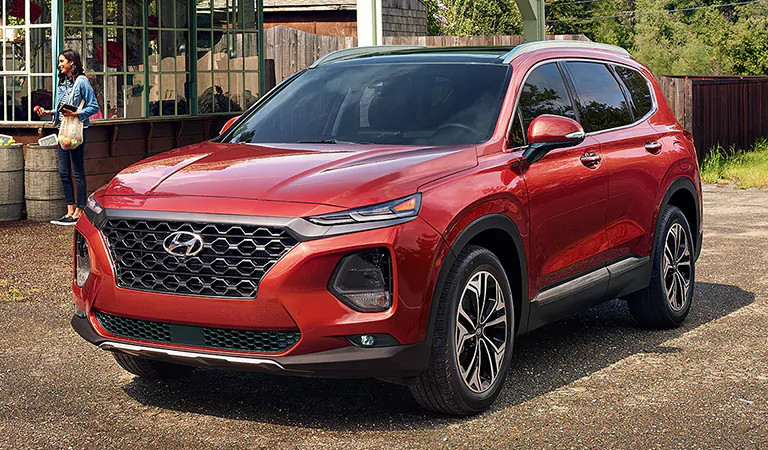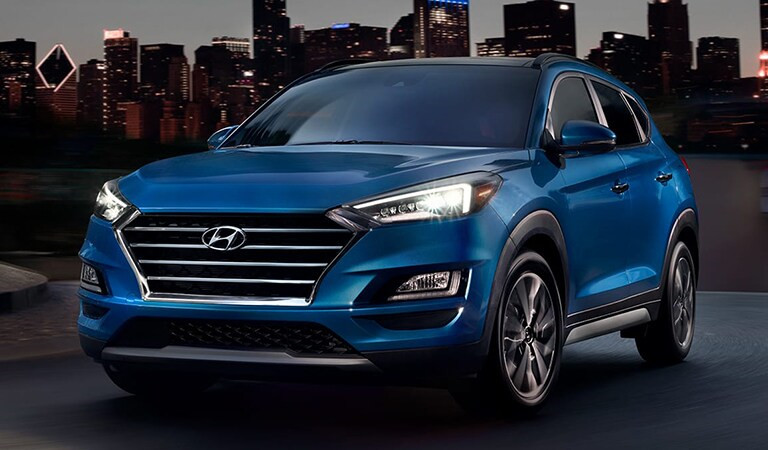 Tucson
The clean lines and sleek design of the new Hyundai Tucson starts from the very top. Tucson's available panoramic sunroof looks equally as good from the outside as it does from within, helping these striking SUV models stand out in style.
View Inventory
Kona
For every Louisiana adventure you embark upon, you can count on the and responsiveness of Hyundai Kona's turbocharged 1.6L GDI engine. And with the assured capability of All Wheel Drive (AWD), Kona can get you wherever you're wanting to go.
View Inventory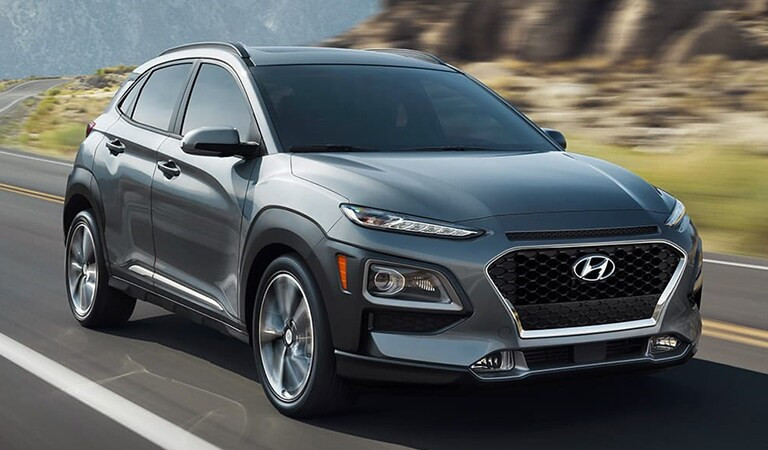 What Hyundai SUVs are in the 2020 Model Lineup?
Hyundai has a spectacular lineup of SUVs for 2020 that is sure to catch your attention! This 2020 model year lineup for Hyundai has an impressive tech stack and safety features that are available across all models, including the Santa Fe, Tuscon, Kona, Venue, and Palisade! These SUVs have available features like Apple Carplay & Android Auto, Automatic Emergency Braking, Lane Keeping Assist, and Driver-Attention Monitoring!
Which Hyundai SUV is best for large families?
Hyundai has replaced the Santa Fe XL with the Brand New Palisade for model year 2020! The Palisade is a midsize SUV and comes standard with three-row seating. It's big enough for a family of eight with second-row bench seating or seven with the captain's chairs. The Hyundai Palisade is a great choice for drivers that need a lot of room without having to sacrifice comfort and capability!
When will the 2020 Hyundai Venue hit the market?
Until recently, the Hyundai Kona has been the smallest subcompact SUV in their lineup - but not anymore! Introducing the release of Hyundai's super-small SUV, the very first Hyundai Venue. It's competitive pricing and standard technology features makes this subcompact SUV ideal for entrepreneurs and especially for first-time car buyers. This entry-level SUV is now available for purchase at Hyundai of Metairie!
Which 2020 Hyundai SUV has the best towing capacity?
The Hyundai Tuscon can tow up to 1,000 pounds, and though it's small, it has a mighty pull for its size! Maybe you're in the market for an SUV that can provide a bit more space and capability, in this case, have a look at the Hyundai Santa Fe. This compact SUV has a towing capacity of up to 3,500 pounds. The Hyundai Palisade, equipped with a powerful V6, has enough power to tow up to a whopping 5,000 pounds! Big or Small, you can find what you need in a Hyundai SUV!