Certified Pre-Owned vs. Used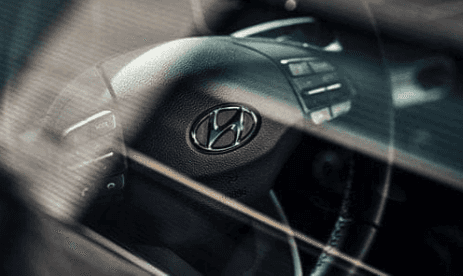 If you are in the market for a car, you are probably trying to answer many different questions to figure out what car would be right for you. One thing to consider is buying a new car versus a used one. Although used cars are much cheaper, most people worry about the quality they will receive when buying a used car; luckily, at Hyundai of Metairie, we offer certified pre-owned cars! These cars are thoroughly inspected at our service center and given an extended warranty before being listed for sale so that our customers will have peace of mind when they buy from our dealership. Keep reading to learn more about certified pre-owned cars vs. used cars.
Hyundai-Certified Pre-Owned Program Details
A certified pre-owned (CPO) car is a used car that is usually a newer model with low mileage and has been thoroughly inspected and reconditioned to new car standards the manufacturer sets. These used vehicles must meet several standards, including:
The vehicle must be

exceptionally clean

and meet the manufacturer's standards for mileage and age.

It must meet the manufacturer's

standards for condition

. This means it can't have any significant mechanical issues, major damage, or other serious problems to be considered for the CPO title.

CPO vehicles must pass a thorough

inspection process

that can include as many as 173-point inspections.
Certified Pre-Owned vs. Used Vehicles
The two main points people usually consider when purchasing a certified pre-owned vehicle or a used vehicle are peace of mind and price. However, to make a genuinely informed decision, it is best to consider the pros and cons of both CPO and used vehicles.
Used Vehicles
Pros
Cheaper price:

Used vehicles can be much cheaper than a CPO vehicle of the same make, model, and year. You can sometimes get a newer used car cheaper than an older certified pre-owned car from the same manufacturer.

Many options:

There are more used vehicles for sale than CPO vehicles because many used cars cannot pass the strict certification tests. You can usually find several used car models and trim levels at your local dealership, and many of the same models are often available.
Cons
More risk:

Buying a used vehicle can sometimes feel like a gamble because its history is unknown, and it doesn't have to meet quality standards. But, customers can also hire a mechanic to inspect any used vehicle. 

No warranty:

If the original manufacturer's warranty has expired, you will have to pay for all future repair costs out of your pocket.

Higher financing rate:

Finance rates are higher on used cars than on CPO vehicles because of the used cars' depreciation, lower value, and the higher potential for mechanical problems.
Certified Pre-Owned Vehicle
Pros:
Better condition.

CPO vehicles usually have fewer miles and are in better condition than used cars of similar make and model.

Less risk.

Thanks to the inspection and the extended factory warranty, you know much more about the condition of the vehicle you are buying. 

Lower finance rates.

Car manufacturers typically offer better finance rates for their CPO vehicles than what you could usually find at a bank or credit union.

Extras

. Some manufacturers provide perks such as free oil changes, a free trial for SiriusXM Satellite Radio, and roadside assistance.
Cons:
More Expensive.

Dealerships use many resources to ensure their certified pre-owned vehicles are in outstanding condition. The money put into these vehicles to ensure their quality is why they are more expensive.

Limited selection:

The strict requirements for mileage, condition, and inspection limit the number of cars that can achieve the CPO label. The nature of the selection process creates a small availability of certified pre-owned vehicle options.
Buying a Certified Pre-Owned Hyundai Near Hammond
After you have considered all the pros and cons of buying a certified pre-owned Hyundai, be sure to visit us or browse our certified pre-owned vehicles online. We have SUVs to fit the whole family, such as our Hyundai Santa Fe, and fuel-efficient and reliable cars like the Hyundai Elantra. To make the buying process quick and easy, you can get pre-approved online with our online finance application. You can also value your trade online and take advantage of our buyback program! Give us a call or visit our Hyundai dealership in Metairie today!