Comparing the 2021 Hyundai Tucson and 2021 Hyundai Kona in Metairie, LA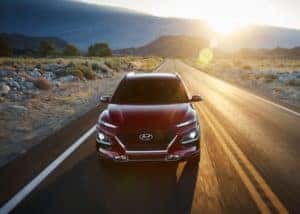 vs.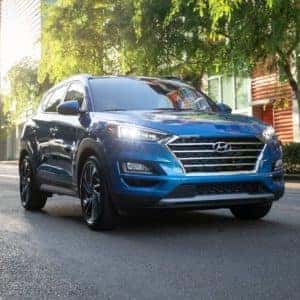 Hyundai of Metairie is excited to share the details about two brand new 2021 SUVs. The 2021 Tucson and 2021 Kona have been crafted with impressive features to fulfill the needs of anyone seeking an SUV that is both affordable and great on the road.
Benefits of the 2021 Hyundai Tucson in Metairie, LA     
The 2021 Tucson begins at just over $23,000 and has six available trim levels from the SE up to the Ultimate. This dynamic SUV also gets up to 28 miles per gallon on the highway and comes with available all-wheel drive.
The Tucson features horsepower up over 180 and can tow up to 2,000 pounds. Other compact SUVs on the market will have trouble keeping up with all these features. That is before getting into the top-rated safety ratings and amenities such as an eight-way power driver's seat, Android Auto and Apple CarPlay, and a second-row USB outlet.
Benefits of the 2021 Hyundai Kona in Metairie, LA     
The 2021 Kona is a compact SUV from Hyundai that starts at just over $20,000. This affordable SUV also packs plenty of power with horsepower over 170 and available all-wheel drive to be a safe ride no matter the weather conditions. This vehicle also gets up to 33 miles per gallon the highway.
The Kona comes in five available trim levels ranging from just over $20,000 up to just $28,000. This close range in price allows you to pick and choose the features you want to create the Kona perfectly suited just for you. This vehicle also comes with Hyundai's standard safety features including Driver Attention Warning, which alerts you if the car believes you are distracted or tired.
Shop 2021 Tucson and 2021 Kona at Hyundai of Metairie
Both the 2021 Tucson and 2021 Kona are affordable SUVs from Hyundai that come with plenty of exciting features. The best way to choose the right one for you is to schedule a test drive with us to see how both vehicles feel on the road. We will work directly with you to see if you prefer something like the 2021 Tucson Sport, or if you favor the 2021 Kona Limited. We will do this in a no-pressure environment and work together to find the car for you.
The options are there for your benefit and our staff is here to help. Need another benefit to help make your decision? The purchase of a new Tucson or Kona comes with three years of free regularly scheduled maintenance from Hyundai. This means we will ensure your vehicle is running as it should and that you are on track with all necessary routine maintenance during the ownership of your new Hyundai.
Contact Us at Hyundai of Metairie
Our knowledgeable staff is here to assist you with any questions you may have during this exciting process. Customer service is our top priority at our family-owned business and that is why we have been here for over two decades. Give us a call, send a message, or stop by today and begin the process of driving home in your dream car!